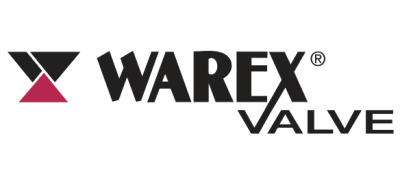 WAREX Valves are since more than 45 years a paragon of reliable and reasonable flaps. World-wide WAREX Valves are used in the most different process arrangements problem-free and successfully and have developed themselves into an undisputed quality notion.
Whether in the chemistry, the food or the pharmaceutical industry, the process plant as well as container construction WAREX Valves have also proved themselves with rougher operating conditions and problematic application cases since a lot of years very well and are not least used with aggressive liquids and gases as well as with abrasive bulk goods and with solids in dust explosion endangered plants.
Warex valve philosophy:
Customer advisory service
inquiry sight and examine
bring in decade-long experience (team discussion)
calculate and create application-specific construction
in accordance with the operational demands build corresponding valve
on request customer's care during the installation phase and introduction
Good is not well enough a maximum in quality is our obligation
The high demands of the industry and the process engineering and the constantly developing criteria in the process arrangements of the Chemical industry require reliable armatures reliable in service. We position ourselves to the challenges and solve this experience decade-long by conversion and future-oriented innovation of our assistants. In our work we aim at an important and lasting appreciation for our customers. The quality of our work must be enough for the highest demands. We reach this by constant improvement of our products, continuous learning process and exceptional customer's orientation.
Brands
Air Torque, Norgren Herion, PMV, Flowserve, Festo, Pepperl & Fuchs, IFM, Warex-Valve GmbH,
Show more
Brands
Air Torque -
pneumatic Actuators
Norgren Herion -
pneumatic Equipment
PMV -
electric pneumatic Positioner
Flowserve -
pneumatic Actuators
Festo -
pneumatic Equipment
Pepperl & Fuchs -
Indicators
IFM -
Indicators
Warex-Valve GmbH -
Valve Manufacturer
Products, services
Butterfly Valves
,
Tact Sluices
,
Pressure sluices
,
Ball valves
,
Pinch valves
, Double flap valves, Atex, Shock proof, Flame proof, Ec type examinations,
Rotary valves
, Explosion protection,
Protection systems
, Air pressure sealing, Powder - bulk,
Atex protection systems
,
Show more
More information
Here current events and items published will appear.